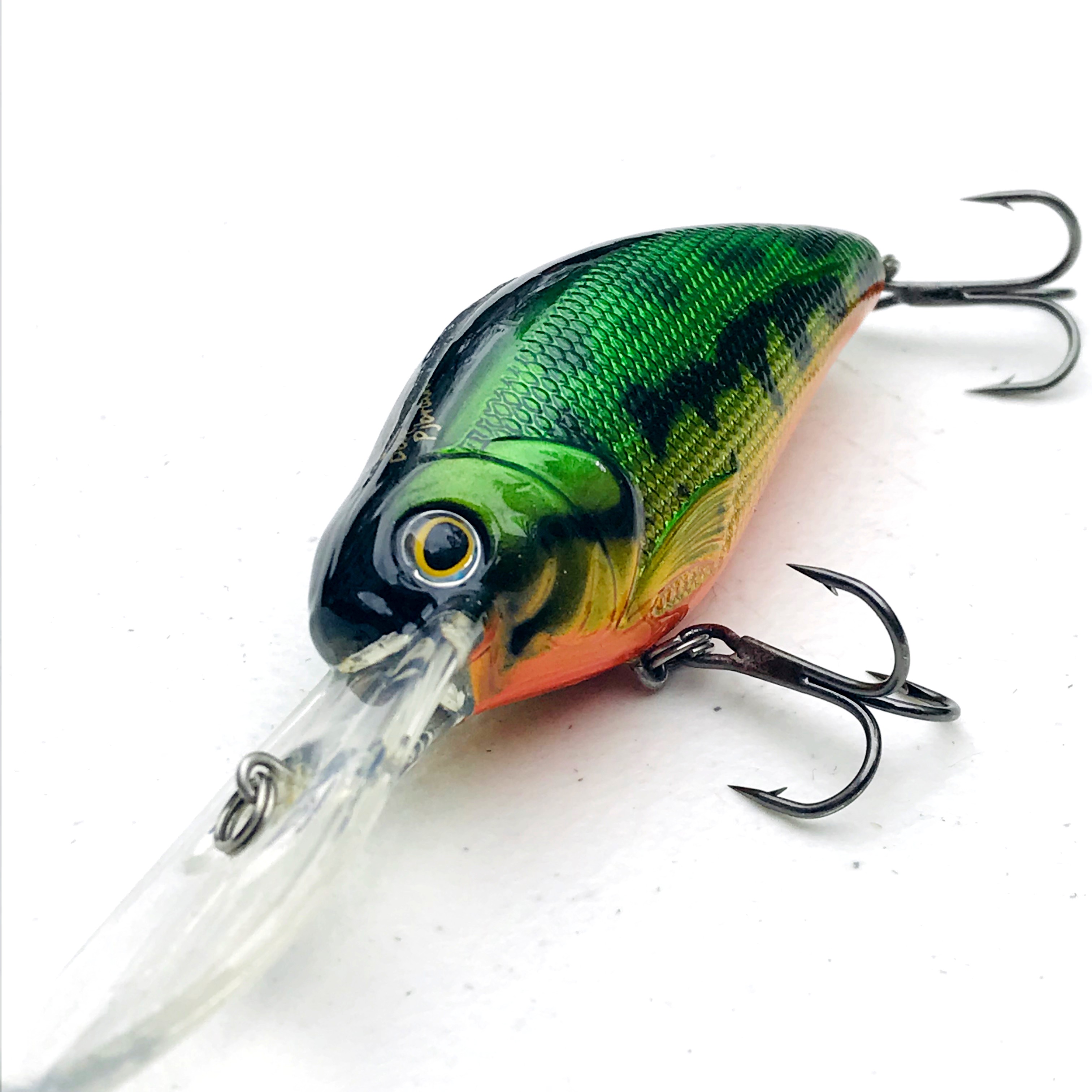 Here at A Man and His Rod we are gearing up for some epic spring bass fishing. As we prepare our gear for the 2019 bass fishing season we decided to put together the top 5 elite crankbaits for bass.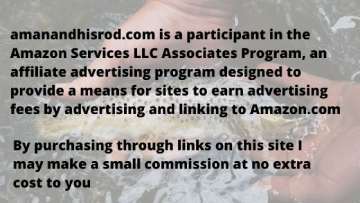 Now these crankbaits have been tried and tested over the years and have proven to be big producers for many anglers. Elite bass fishing superstars are winning fishing tournaments every year using crankbaits.
In a previous article about fishing crankbaits for bass I talked about my favorite crankbait rod and reel on a budget.
We also talked about tips for fishing crankbaits for bass.
In this article I'm not going to beat a dead horse and repeat myself about gear need for fishing crankbaits for bass as well as techniques.
So without further delay lets get into my Top 5 Elite Crankbaits for Bass.
1. Strike King KVD 1.5 Shallow Square Bill Crankbait
The Strike King KVD may only dive to a depth of 3 feet but it is a real powerhouse in the bass fishing game.
The square bill allows for easy deflection off of objects in the water. This crankbait also has no internal rattle for a less obvious sneaky approach to the bass.
Available almost anywhere that sells fishing supplies this little guy cannot be overlooked.
2. Rapala Dives-to 3/5 Oz Fishing Lures
The Rapala DT series crankbait have a unique balsa wood frame designed by David Fritts.
The shape is really like no other on the market today. The broad head on this bait tappers off fast to a rather small tail section for ultimate action.
Available in many different sizes these baits are really versatile and get to the strike zone in a hurry.
3. Spro Little John CrankBait
The Spro Little John is composed of a soft tungsten material which really adds the the bod weight of the bait.
For a small crank bait that runs in the 3-5 foot range, you can cast it a great distance even in windy conditions.
The Spro Little John bounces around in the cover better than most of its competitors.
Laced with Gamakatsu treble hooks once a bass takes a bite they arnt getting away.
4. NORMAN DEEP DIVIN N
The 2 1/2 inch Norman Deep Divin N get down to a depth of 12-14 to find those deeper bass.
Paul Elias himself developed the kneel and reel with this bait back in the 1980's because it wasn't quite getting as deep as he liked.
He decided to stick his rod tip down into the water and a new technique was born as he won the Bass Master Classic.
5. Bomber Deep Fat Free Shad Fishing Lure
The Bomber Fat Free Shad is another proven tournament deep running crankbait.
This bait has its signature flat sides and a tight wobble. The large bead rattle is what I like most about this crankbait.
It seems to have a different unique sound when running through the water.
This crankbait just so happens to be the first crankbait that I ever caught a bass on so it holds a special place in my heart.
Conclusion – Top 5 Elite Crankbaits for Bass
It's real easy to show up to the lake, tie up a rubber worm on a drop shot rig, and go to work.
Easily picking apart rock piles and whatnot. The truth is while you can catch a ton of bass using rubber worms, its not as fun as having a bass slam a crankbait on the retrieve.
I found a little video here to get you jacked for this years bass fishing season.
Take a look at how these fish cant help but fight over this crankbait.
I hope you enjoyed this short but important article about the Top 5 Elite Crankbaits for Bass.
If you want to know one other technique that I am really excited about it's fishing swimbaits for bass this year. Get a full guide by clicking the link.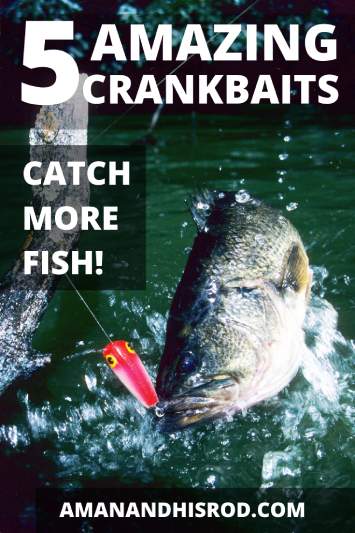 You see those social media buttons over there on the left? If you would be so kinds as to click one of those to give this article a share. We appreciate that!
Also, if you would like to receive updates when we put out new article there is a subscription box on the top right hand side of this page.
Drop a comment in the comment box below and let me know what your favorite crankbait is. Where or any questions you do you like to fish them? Do you have any questions of me?
Tight Lines!