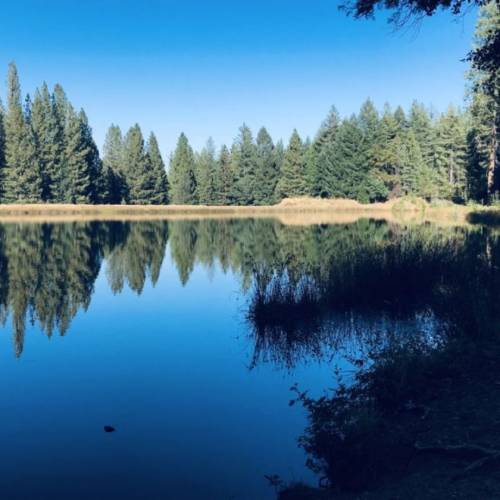 Trout Fishing is an exciting, fun, and thrilling activity to engage in during the year. There is no better way than to pass the time and try your luck. Today I am going to outline pond trout and the best trout bait for ponds.
Spring may just be the best time to fish for trout, especially if you're out to catch larger fish. That is not to say that good trout fishing can't be had all year long and especially in trout ponds.
You do not need a big boat or the best trout rig. All you need is your fishing gear, high quality bait, the right tactics and you are good to go.
To increase your chances of a favorable trout fishing experience, there are some things we have to know first such as:
Where to fish for trout in ponds
When is the best time to fish for trout
Best trout bait for ponds
What trout fishing gear you will need for trout
This website is reader supported. Any purchases you make through links on this site earn us a commission at no additional cost to you. Thank you for your support!
BEHAVIOR OF STOCKED TROUT

When fishing for trout in ponds (still waters), it is important to note that trout are constantly on the move cruising & moving through the water looking for food.
Stocked trout will only remain where stocked for a small number of days and then they move according to the PA Fish and Boat Commission.
Rainbow Trout:
Utilize different habitat than the brown trout.
Famous for their acrobatics tail-walking
They move from their initial stock location in 3 days or less.
Brown Trout:
They are wary and must be stalked with patience. (A human shadow on the water will "put them down" in deeper waters.
Trout require overhanging cover like undercut banks, fallen trees or rocks piles.
Most trout will be found in the deepest holes, moving into the shallows only to feed in early morning and late afternoon.
They move from their initial stock location in 7 days.
Brook Trout:
Thrive in smaller streams of good water quality, occupying pools and riffles that seem quite shallow. Not usually fond in stocked trout ponds.
They can be very aggressive.
Perhaps the most difficult to catch of all the trout.
In pond vegetation provides adequate cover for them.
These trout move from their initial stock location in less than 10 days
Some basic behaviors of stocked trout can be summarized below
1. Stocked trout do not get too far away from pond covers such as plants & weeds that offer protection and shade from predators. This is an inherent survival instinct that is characteristic of all trout.
2. Pond trout are most likely to dwell around:
Deeper pond waters (especially during the warm summer months when they are looking for cooler water areas).
Near or above aquatic vegetation.
Structures at stream inlets which brings in cool, fresh, oxygenated water.
Around rocks, logs & large flowing debris.
3. Stocked trout do not wash out through outlets or spillways typically. Trout move with a purpose either to feed or rest in cooler waters.

DIET OF POND TROUT
The diet of pond trout include food substances that contain high amounts of protein. Fry and fingerlings of trout are one such high protein sources.
Fry and minnows are composed of approximately 50% protein and 15% to 20% fat.
Trout can eat virtually everything from insects, other trout, crustaceans, and algae. A trouts diet greatly depends on where they live and the time of the year.
In their natural environment trout feed on the following;
Insects: trout eat nymphs, larvae and insects found both above & below the surface of the water as their main source of food.
Crustaceans such as crawdads are another very high protein source.
Zooplankton plays a very important role in a trouts diet, especially when trout fishing in summer.
TACTICS TO CATCH POND TROUT

The tactics employed in fishing for pond trout revolve around season, quality of bait, gear, and technique. Some tactics that can be employed to catch pond trout include:
1. The best time of year to catch trout in lower elevation ponds or lakes is spring & fall time when the waters are cooler and trout are more active and agile.
2. Stay away form beaches or swimming areas. Places like this will spook the fish to deeper water for hours.
3. Try allowing your night crawler to be fished with as little amount of weight possible. This allows the worm to move slower and with more action.
4. Another tactic which can be employed involves suspending the bait under a bobber. You can do this with a Nightcrawler (worm) on a bait hook. Additionally, this is a good fishing technique when fishing for trout swimming or cruising near the ponds surface.
5. Fishing with your bait off the bottom. Sometimes trout are in the ponds deeper water and the bait needs to be deep down to the level where the fish are.
To sum up the tactics of bait fishing for pond trout try fishing naturally with the use of natural drifts, no sinker, or use a bobber.
Try fishing naturally with the use of natural drift, no sinker or bobber.
Do not walk in the water.
As for timing, try fishing during dawn and dusk. These are optimal feeding times for trout.
BEST BAIT FOR TROUT
There are many different trout baits out there. All trout bait is designed around natural food sources in a trouts environment, or food they were raised on in trout farms.
Lets say you don't have the best trout lures and you want to use bait instead.
Here are a few of the best trout bait for ponds.
1. Nightcrawlers (worms):
The Nightcrawler is one of the oldest baits out there and it is hard to beat the nightcrawler for bait fishing trout. Worms are relatively inexpensive & available in most places.
The use of Nightcrawlers as bait is not all too difficult, all you need to do is suspend from a bobber or float, float them off the bottom, drift in the current, or add to a trout lure.

2. Powerbait
Powerbait is one of the most popular bait brands on the market today. This is a dough style bait that comes in almost any color. Fish this bait molded around a treble hook to help keep it secured. Furthermore, Powerbait floats so you will want to fish it off the bottom about 1-3 feet above your weight.

3. Mice Tails by Powerbait
Floating Mice Tails don a unique shape, and combines two of the most effective trout baits in one, single egg pattern and worm.
Powerbait Attractant enhances ordinary lures or live bait with scent and flavor.
Ideal for salmon and trout, It Measures 3″ (7.6 cm) and is also available in assorted colours.

4. Corn
Wanna know how to catch trout with corn? Canned corn is an effective bait, partly because corn meal is a principal ingredient in the fish food served to trout raised in hatcheries, but also because kernels of corn stay on the hook better than other soft baits.
Corn is cheap too compared to salmon eggs and artificial flies. Its use is pretty basic, all you need to do is:
1. Tie a size 8 or 10 hook directly to the end of the fishing line
2. Pierce a kernel of corn on the tip of the hook.
3. Add two or three split-shot sinkers to the line about 6 inches above the hook to keep the bait under water.
4. Cast the bait behind half submerged rocks and structure such as dead trees on the water.
5. Reel in the slack so the line is taut. 
6. Patiently await a strike.
For even better results soak your corn in garlic or anise for 24 hours before your trip. You can also dye the corn with food coloring. This will add even more scent to an already delicious bait.
5. Salmon Eggs
Salmon eggs are a great fishing bait that can allure a wide variety of fish, including trout. Try using a smaller hook maybe a size 10-14. Put 2-3 salmon eggs on the hook for best results.
Salmon eggs can be fished off the bottom or under a fishing float. I have had success using both methods in trout ponds.
6. Honey Worms
Berkley's Honey Worms are a unique twist to earthworm fishing. THese worms are soaked in a unique formula that Berkley claims fish hold onto the bait 18 times longer giving you more time to set the hook.
I don't know about all that but I do know these worms work really well fishing stocked trout ponds near me regularly catching fish.
I like these worms because they are durable lasting quite a long time compared to nightcrawlers. I often take these off my hook when done fishing and put them back into the container to be used again another day.
Best Way to Catch Stocked Trout Video
FLY FISHING STOCKED TROUT PONDS
Fly fishing can be another fun way to catch stocked trout. In fact, fly fishing trout ponds is a great way to learn how to fly fish. Fishing in ponds using this method may not be as hard as you think.
For starters, you will need a basic fly fishing setup. There are plenty of low cost options out there that will work great for catching stocked trout.
The basic equipment needed to catch these fish will be a fly rod and reel, leader, tippet, and flies. You can find more information about these items in fly fishing for beginners.
FISHING FLIES FOR STOCKED TROUT
Once you have acquired the feel of casting a fly rod, the next step is to start presenting you flies to the fish. The types of flies you will want to use will vary depending on time of year and temperature.
Types of Flies to Consider
1. Dry Fly
2. Wet Fly
3. Streamers
4. Stimulators
There are literally hundreds of flies that fall into these 4 categories. I find that midges, elk hair caddis, prince nymphs, and woolly buggers, are among the most popular when fishing stocked trout ponds near me.
CONCLUSION – BEST BAIT FOR TROUT PONDS
Thanks for sticking around until the end. I hope you learned something in this article that will help you catch trout at your locally stocked fishing pond.
You see those social media buttons over there on the left? If you would be so kinds as to click one of those to give this article a share. We appreciate that!
Drop a comment in the comment box below and let me know what your best bait for trout ponds is.
Tight Lines!