As summer trout fishing draws to an end and the leaves begin to fall, some anglers decide it's not worth the time and energy to brave the cold. Check out these winter trout fishing tips, and you may want to change your mind.
Trout fishing in the winter is my second favorite time of year to fish besides spring. That elusive hunt, the adventure, the planning, and the work that goes into catching huge winter trout.
Many waterways can be moving too quickly in the winter making them difficult to fish. However, there are plenty of waterways that are not "off limits"  during the winter months.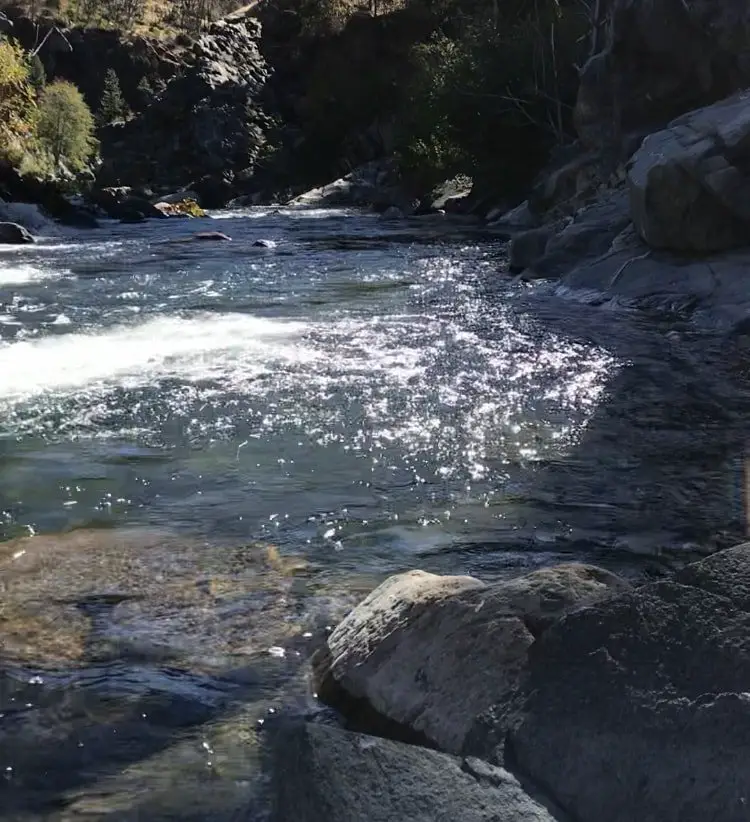 Now it's worth noting that you should do your research when it comes to fishing any waterway.
Look up your local state fishing regulation prior to loading up the car.
Some states have different regulations during the winter months.
3 Winter Trout Fishing Tips
Keep in mind that colder water generally means slower fish. When the temperatures start dipping below 45 degrees the trout really start to hunker down.
So, without further ado here are three basic tips to catch more winter trout.
1. STALK YOUR FISH
The fish are about to get spooked very easily in the colder months. This means that you must make calculated movements and your casts need to be on point.
Your movements need to be thought out. Visualize each and every cast before making it.
The trick here is to go slow. The fish will still eat but you may need to put the fly on top of their head.
2. SIZE DOWN & SLOW DOWN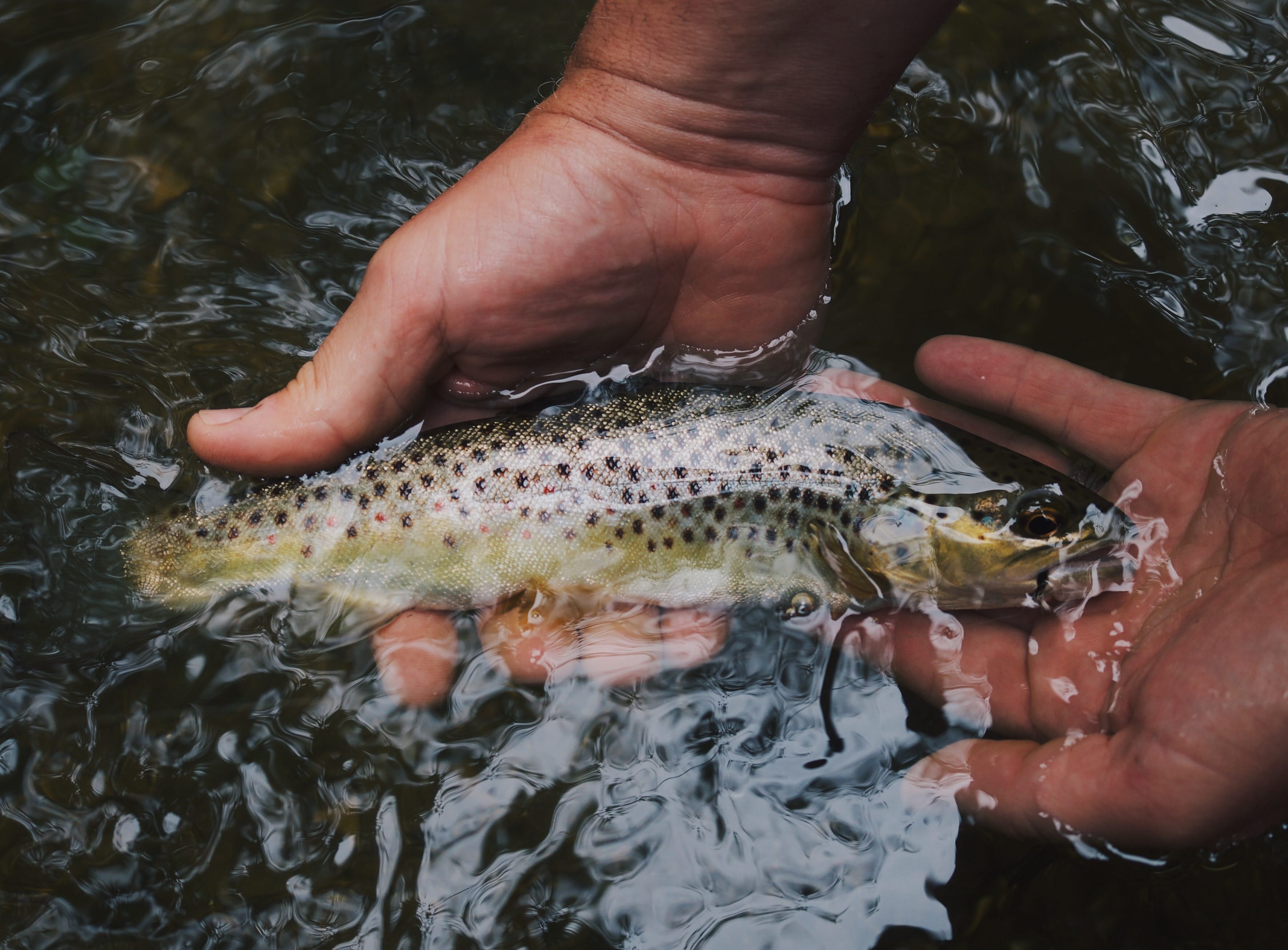 This sort of aligns with the first tip.
The fish will not move as much to go eat.
Smaller tippet and generally smaller flies will result in more fish (not always bigger….but more). 
Take your time and let your line soak just a little bit longer.
If fishing in lakes or ponds for trout you make like these proven tactics for catching trout.
3. FISH TAILWATERS 
This is my most prized Tip for the newer fly fisherman looking to find some cold water trout since there are plenty of tailwaters to be had.
Tailwaters are waterways that are directly downstream of a dam.
This means the water comes from a larger section of the river or a lake.
Water exiting the dams is generally warmer and maintains a relatively static temperature. 
Final Thought on Winter Trout Fishing
Let review these 3 tips for trout fishing in the winter months.
1. Stalk Your Fish
2. Slow Down
3. Fish Tailwaters
What baits do I like to throw in the winter?
Well, that depends on quite a few factors. If I am trout fishing, flies are gonna be my go-to.
I like to get into those deep seated creeks and grind out only a couple of fish a day.
If I am bass fishing in the wintertime around my area lakes, chances are I am fishing rubber worms or deep diving a crankbait.
So get out there, be bold, brave the cold. Whether it's on the River or a Lake near you, plan a trip.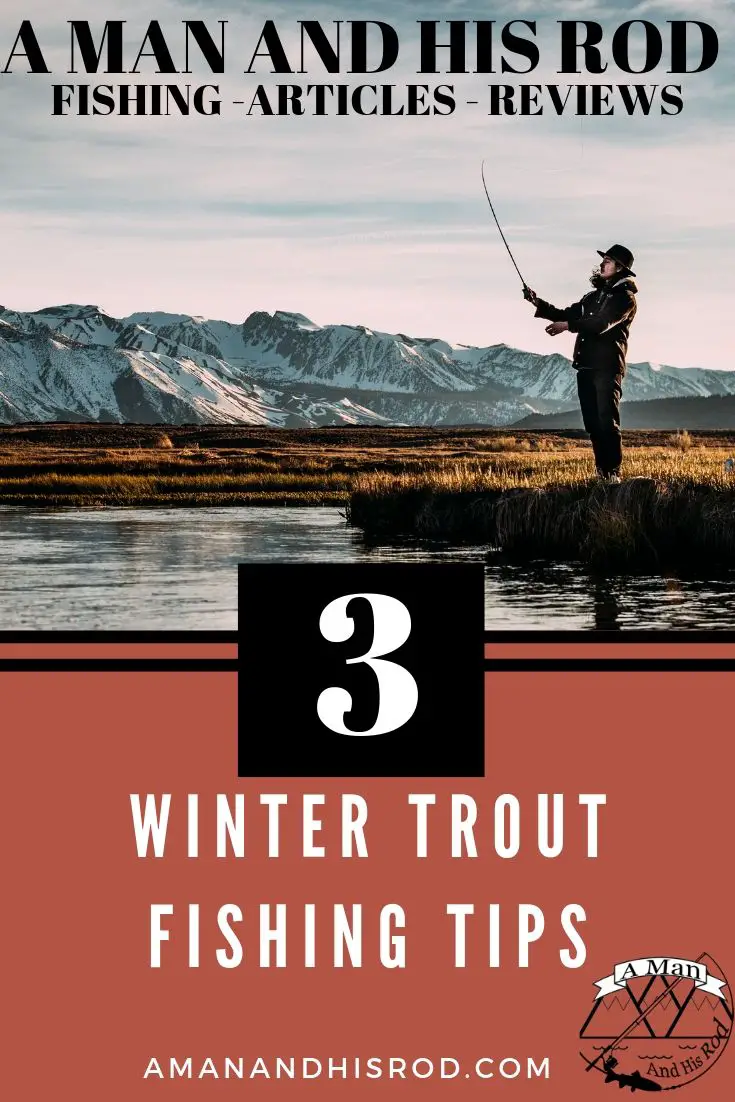 Go find yourself some tailwaters. downsize your tackle, be methodical in your movements (stalk), and visualize your casts.
Use my 3 winter trout fishing tips and you will greatly increase your chances of catching winter trout. 
Click here to see what flies I use to Catch Finicky Winter Trout.  
Follow me on social media to see my latest adventures and exclusive fishing tips that you won't find here. 
Drop a comment below and let me know what your top 3 winter trout fishing tips are.