Have you ever thought about learning how to fish for trout? Trout fishing can be a great hobby and a means to a decent meal as well. Trout fishing for beginners will cover all your fishing needs to get you on your way.
Designed for beginners, this article will go over tips and tactics on how to fish for trout.
Trout fishing is not as complex as some people make it out to be. Having a general understanding of the trout species is important in order to catch more fish. Below are some key pieces of information related to trout and their characteristics.
Trout Facts
Trout are fresh water fish also referred to as Salmanidae.  
There are multiple species of trout. 
Trout are typically found in clear cool water. 
Trout feed on other fish, insects, crayfish, and plankton.
This website is reader supported. Any purchases you make through links on this site earn us a commission at no additional cost to you. Thank you for your support!
What Tackle Do I Need For Trout?
Before delving straight into trout fishing, it's crucial to arm yourself with the right tools of the trade. Imagine wielding a custom-crafted rod that becomes an extension of your arm, effortlessly casting your line into the unknown. From the sleek design of your fishing reel to the delicate choice of bait, we'll walk you through selecting the perfect gear ensemble that will ensure success on your fishing expeditions.
For Starters, you may or may not need a fishing license. 
What will beginner fishermen need?
Fishing Pole
Fishing Reel 
Line
Tackle
Bait (optional)
Lures or Flies
Trout Fishing Pole and Reel Setup
We could write a book just on fishing poles. You can pick up a pole at most tackle shops, Walmart, or sporting goods stores.
If you have never been fishing before or you don't own a rod and reel yet, I would recommend purchasing a combination set to begin with.
This will come with the pole, reel, and typically already has the line spooled onto it.
Look for something in the area of 6 feet long with medium action. This will be a good "all-purpose" fishing rod in case you decide to fish for something besides trout down the road.
For the money, I strongly recommend the Ugly Stik GX2. I have been fishing for over 30 years and I personally use this rod for many trout fishing applications. You can read my full review of Ugly Stik GX2 here.
Trout Fishing Tackle for Beginners
Fishing tackle would be described as line, hooks, weights, floats, pole, reel, nets, and waiters. Basically, anything that you will need to go fishing.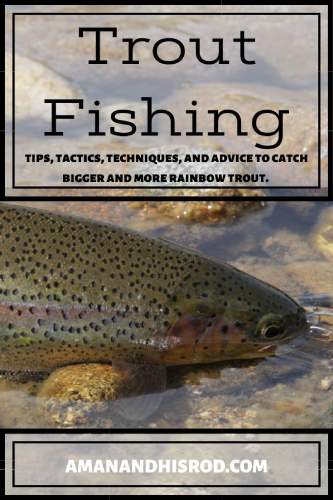 You will want to buy a variety of hooks, weights (sinkers), swivels, lures, and bait. 
We will talk about lures and bait next. For hooks, sometimes it may be hard to know what size to use. For beginners just find a variety pack with multiple sizes. This will work for your weights as well.
The easiest way to fish as a beginner is to use a fishing float. Knowing how to use fishing floats will keep your bait from getting stuck on the bottom.
What Bait To Use For Trout Fishing
There is a wide variety of baits you can use including worms, grasshoppers, minnows, leeches, eggs, insects, frogs, and crayfish. It's important to fish with natural baits whenever possible. The more natural the presentation the more likelihood of getting a fish to strike.
Again, you will again want to check what is legal to use where you are fishing.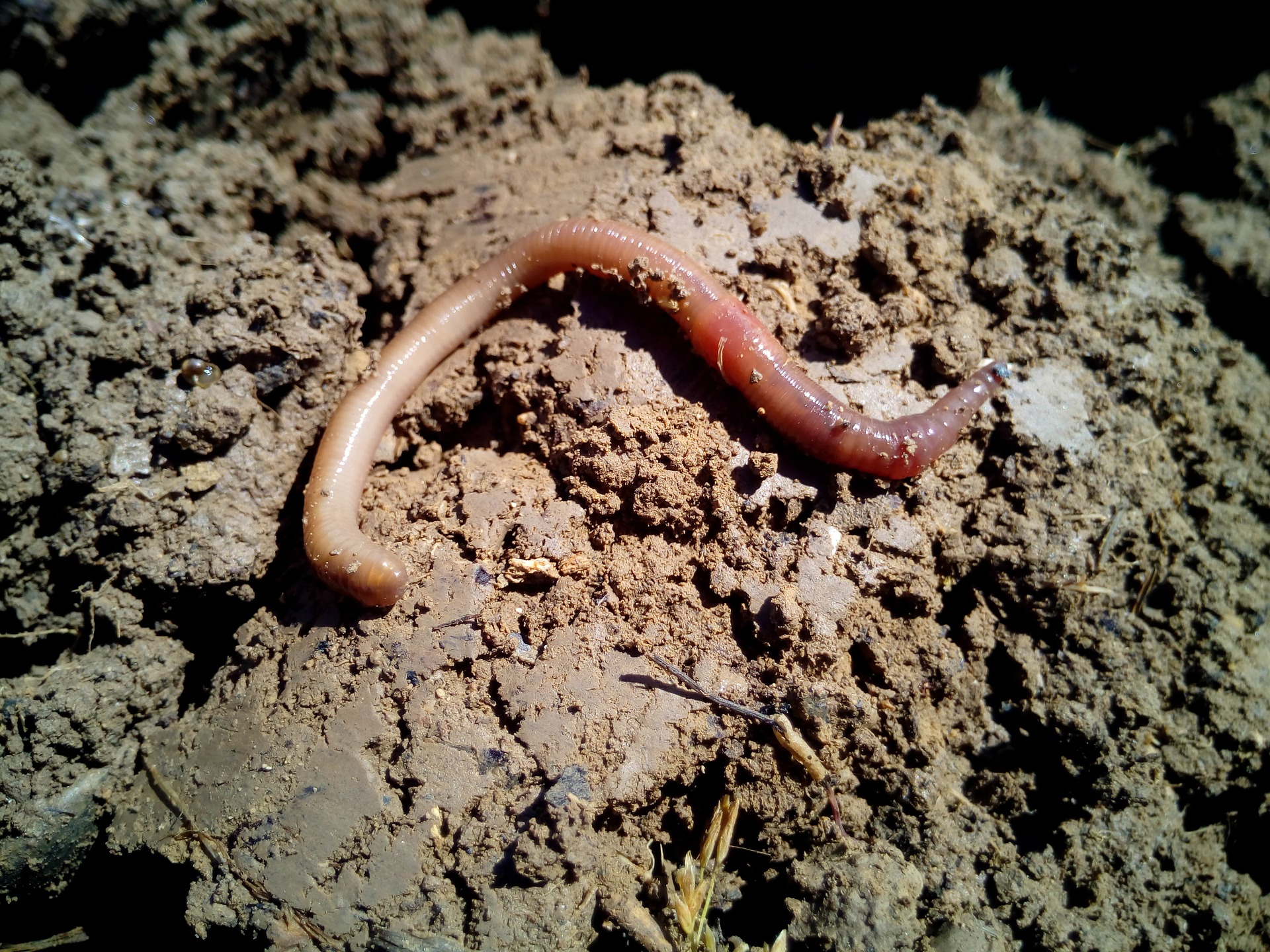 Fishermen sometimes use artificial bait (lures) as well such as powerbait.
Worms are by far the most commonly used because worms are found everywhere and they can work quite well. They can be bought at most sporting goods stores, tackle shops, or even gas stations.
Another great option when fishing for trout is dough bait. Fishing for trout with powerbait is a great way to target stocked trout. Available in a variety of colors and scents, this floating dough bait is a popular and effective option.
All of your trout fishing baits can be fished near the bottom using weights, or near the top using a bobber or float. Slip bobbers allow you to fish the middle column of the water and can be extremely effective.
Trout Fishing Lures
When it comes to learning how to fish for trout, lures are a must. There are a few different types of fishing lures.
Spinners
Spoons
Hard Body Lures
Soft Body Lures
All are equally effective when used correctly.
I'm going to assume that if you're reading this you will be fishing from the shore somewhere. Below is a list of my top trout fishing lures for beginners read the entire article 5 Killer Trout Lures That Crush Fish to learn how to use each of them.
Top 5 Trout Fishing Lures For Beginners
These trout fishing lures can be game changers next time you are out there fishing. Personally, I don't go trout fishing without these fishing lures.
Fishing these combined with using my 11 Tactics to Catch More Fish, and you are sure to fill that stringer.
These lures are world renowned and for good reason. Try using the 1/8 ounce or 1/4 ounce spinner to start with. They are easy to cast and catch plenty of fish.
Similar to the Panther Martin, these guys don't mess around when it comes to hooking up with trout. Mepps puts out a good product that won't let you down.
Wanna go for that bigger trout? Here's your lure to do just that. The original floater has been around for many years and still continues to catch large trout to this day. Fun fact about these, they can be fished in rivers as well as lakes.
Show me a lure out there that puts off more flash than a Super Duper, there isn't one. These lures can be fished slow and provide quick results.
Another great lure when fishing for monster trout. Many people don't realize that trout are predator fish. They love hunting and eating a nice hardy crayfish meal like bass.
Where to Fish for Trout
Knowing where to fish for trout is as important as what tackle you are using. Trout are found in a variety of waterways.
Places to fish for trout include lakes, rivers, streams, and ponds.
No one place is better than the other depending on where you live and the trout fishing locations near you.
Fishing tactics will change depending on the time of year. Summer trout fishing is far different than winter trout fishing.
Likewise, fishing in rivers is very different than fishing in small streams for trout.
Trout Fishing in Lakes
Fishing for trout in lakes is how most fishermen catch fish. Lakes are available in most states and can provide a robust ecosystem for trout. Each lake has its own behavior but the general concepts are the same.
Trout love structure beneath the water's surface. Finding contour differences or rock piles underwater can prove very effective.
Fishing points are often a productive fishing spots as well. Points often provide a variety of depth. Fish will be positioned in deeper water off the point in the summer months. During the winter and spring trout will move into the shallower coves associated with the inside of points.
Another likely location is fishing around inlets. Find a river or stream entering the lake and fish around that area. This brings food into the lake and offers cooler water. 
River Fishing for Trout
River fishing for trout brings a great opportunity to catch really nice fish. River fish are a strong and smart species of trout. They are harder to catch because they spook easily.
When fishing rivers, moving water is critical. Fishing eddies and rapids will produce the most fish.
A river eddie is where the water moves around an object creating a swirling effect. As the water pushes around rocks notice the calm section behind the rock. These are great ambush points for trout to feed. They can sit in the calm water and dart out grabbing food as it is swept by.
Retrieving a Panther Martin or small Rapala past eddies and through rapids has produced the best results for me.
Fishing Stocked Trout Ponds
A fun and more relaxing way to fish for trout is by fishing in stocked trout ponds. Many places have stocked trout ponds that allow fisherman access. These areas can see immense fishing pressure and therefore they are stocked regularly.
The trout baits and lures mentioned in this article will also work in stocked ponds. Often times powerbait and worms are most effective. Fishing these baits near the bottom of the pond is the most effective way to catch fish.
Fishing Streams and Creeks for Trout
The last place fisherman may catch trout is by fishing trout streams and creeks. Fish these areas as you would rivers by attacking runs and eddies. Using smaller lures will be necessary as the fish are typically much smaller.
My favorite way to catch trout in streams and rivers is fly fishing. Fly fishing is not as difficult as many anglers think.
5 Tips for Beginner Trout Fisherman
FISHING TIP #1 – If using lures such as the Panther Martin or Mepps, retrieve your lures just fast enough to make the blades spin. 
FISHING TIP #2 – When using Powerbait don't be afraid to change colors every hour or so until you find one that works. 
FISHING TIP #3 – When fishing a worm, use a worm threader. This will give your worm a more realistic presentation. 
FISHING TIP #4 – Also when using a worm, buy a worm inflation tool of some sort. This is something that can put air into your worm. This will make it float off the bottom increasing your chances of it being seen. 
FISHING TIP #5 – Lastly, when using live bait, try floating them under a bobber or fishing float. This is a great way to attract fish that are near the surface of the water.
Conclusion – Trout Fishing for Beginners
Let's recap some important things that we covered here in this article.
Fishing tackle is needed for trout fishing.
Bait that can be used to catch fish.
Where to fish for trout.
How to fish bait off the bottom or the surface.
Best trout fishing lures to catch fish.
5 tips for trout fishing beginners.
So now that you have read this article there is only one thing left to do, it's time to get out there and fish!