Are you having trouble finding fishing gift ideas for someone?
Look no further than this guide to get you started. Even if you don't see the right gift for your special occasion, my 10 fishing gift ideas should jump start your thought process anyways. 
According to a site by the name of statista 49 million people participated in some form of fishing in the United States alone in 2017.
That's a whole lot of people. Chances are we all know someone that fishes at some point or another. 
I created this list with gift giving in mind.
Yes, all of these fishing gift ideas are under  $10 but they are versatile, for all types of fishermen, and proven.
But before we get into the list of items we need to go over a few things to think about. 
This website is reader supported. Any purchases you make through links on this site earn us a commission at no additional cost to you. Thank you for your support!


4 Things to Consider Before Buying
Before jumping in a purchasing random gifts for your special fisherman, consider a few things first. This list will help you narrow down your search criteria.
1. LOCATION – You need to think about where your fisherman or woman lives. Is the climate warm or cold? Do they live close to a lake, river, stream, estuary, or ocean? 
2. FISHING SEASONS – Does your fisherman fish all year round? Do they fish 1 or 2 times per year or a lot more? People that fish more tend to have all the goodies already. The objective here is to get ideas for fishing lovers that they don't have already. Fishing in summer is very different than fishing in winter.
3. SPECIES OF FISH – Does this certain someone like to fish for trout, catfish, shark, eels, rays, salmon, the list goes on and on? This will be important
4. TYPE OF FISHING – You should find out if your fisherman or fisherwoman fishes in the ocean of fresh water. Do they fish from a boat or the shore? Does the person like to fly fish?
FISHING GIFT IDEAS UNDER $10
Let's get to this list, shall we?
All of these items are a necessity to fishermen. These items are often overlooked and can really make life so much easier.
Here is a list of 10 fishing gift ideas for fishing lovers under $10. 
Meyerco WFF19 Fish Filet Knife Set (2 Piece)
With this Great Value, you get 2 fillet knives for the price of one. Every fisherman can use a great fillet knife. Processing the catch is part of the fun and these knives keep a sharp blade for some time.
Smith's CCKS 2-Step Knife Sharpener
Every outdoorsman carries a knife of some kind. I have personally used this same knife sharpener for years now. It's small, lightweight, and easily transported. I Keep one in my truck, backpack, and tackle box.
South Bend Digital Hanging Fishing Scale and Tape Measure
There may be nothing worse than catching a MONSTER fish and not having a scale or tape measure around to record it. Often time times taxidermists will need specific measurements in order to replicate or even make a wall mount. Don't let your angler be caught without either of these items.
Plano Large 2-Sided Tackle Box
Organization is key to success! Fishing is no different. There are many tackle storage options out there. Whatever the tackle box make sure it has ample room to store an ample supply of tackle. Plano is among the leaders in tackle boxes and storage. They offer many options available through Amazon.
Rompson Stainless Steel Needle Nose Fishing Pliers
A great set of fishing pliers is a true must have for fishermen. Fishing pliers are special in that they can remove hooks, crimp weights, split O rings, cut fishing lines, cut wire, bend hooks, and more. My fishing pliers are one of the most important fishing items in my arsenal.
SLMOZKA Fishing Line Spooler
At some point or another, every fisherman has to add or change their fishing line. With this one-of-a-kind tool, you can change your fishing line with ease. The tool holds your fishing line while gently applying pressure to ensure perfect spooling. With the suction cup on the bottom, this Line spooler can be used virtually anywhere.
Reel Grip 1145 Reel Handle Cover
Often times fishing reels don't come with the greatest grips. Thus fishing reel grips are a necessity. I don't not have a single reel without grips. The improved grip and comfort are well worth the couple of dollars that these costs.
Dr.Fish Fishing Rod Socks Tangle-Free
Transporting multiple rods can leave a huge mess that takes both time and energy to untangle. Rod Socks are a cheap and easy way to prevent that mess and protect our investments. Protect your favorite fishing rods for only a couple of dollars.
Fishing Buff for Sun & Wind Protection
While we feel the need to protect our equipment as a priority, let's not forget to protect ourselves. Fishing buffs have taken the industry by storm. These simple items protect our faces and neck from dangerous UV rays. In addition to sun protection, they also protect against wind and wick moisture away.
Amazon.com Gift Card in a Mini Envelope
When in doubt a gift card is always acceptable. Sometimes you may not be sure what your fisherman may or may not have already. If they are anything like me they have everything. We know what we will need to buy next and more times than not a gift card is the best gift for fisherman.
Final Thoughts – Gifts for Fisherman
So there you have it a little something for every fisherman. These 10 fishing gift ideas, although not expensive, will actually be used by any fisherman. 
BONUS ITEM – Almost every state requires a fishing license. These licenses last a calendar year before having to buy another one. Purchasing someone a fishing license around say Christmas or the beginning of the calendar year is a great fishing gift idea although not under $10.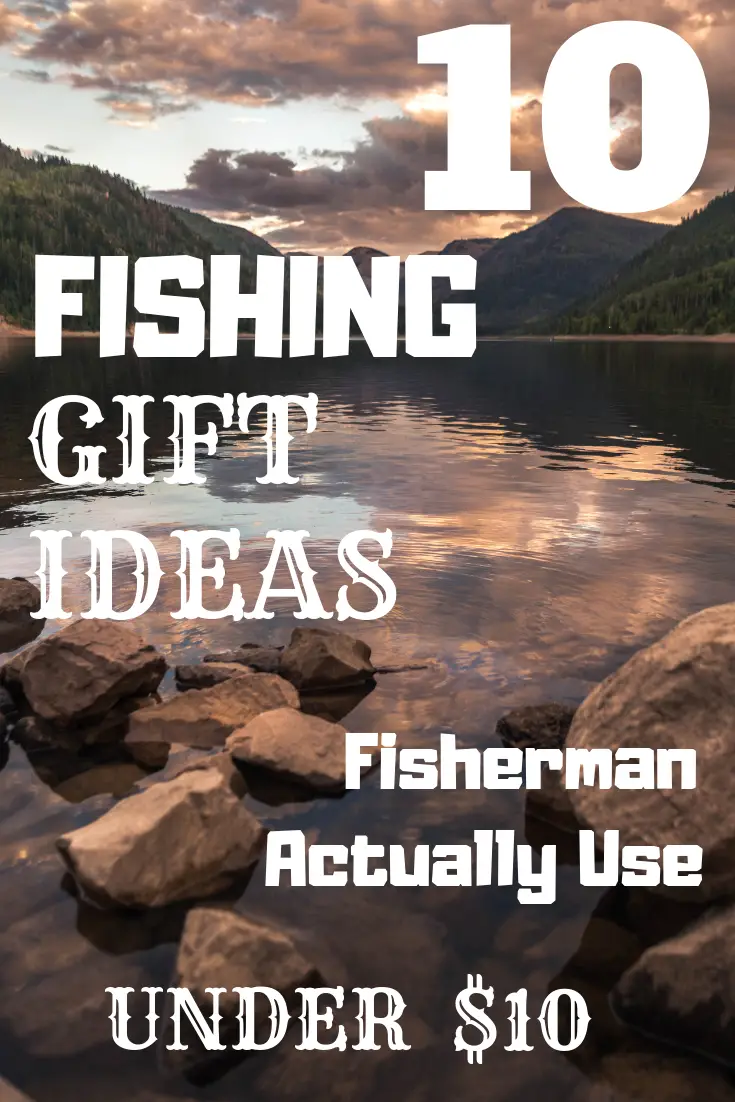 Thank you so much for reading through the article. Feel free to check out some of our other fishing articles.
Also don't forget, sharing is caring. Share us with the social buttons and subscribe to our newsletter, we greatly appreciate it.