Every fisherman can recall memories from their childhood fishing at their favorite lake, pond, or stream. For some its a fishing trip with dad, maybe a camping trip, or even just an adventure with some friends or family. Whatever the memory, one thing is for certain, kids LOVE to fish. So lets trade in the Xbox for a tackle box and take a kid fishing.
I have a small village of children myself, okay, I actually only have three kids, and fishing with kids can be quite intimidating.
What if they don't like it?
What if they have a bad experience and never want to go again?
Well have no fear, I am going to break it down so that your fishing excursions with the little ones has favorable results.
Now, the fact that you have kids means you know they are a ton of work!
Nothing changes just because we are going fishing. There are ways to make fishing with kids less frustrating and I have learned these lessons the hard way believe me.
Researching A Fishing Location
While you may or may not have multiple options depending on where you live, one thing is for sure, select a location that has good quantities of fish.
When I say good quantities I mean that you should select a location that has boat loads of fish.
Start off you research by doing a quick google search of the lakes or public ponds in your area.
In Northern California I can be at well over 15 lakes withing an hours drive.
I want to narrow that down to ones that are stocked with fish by the state, county, or any other organized group.
Places that are stocked will generally have a larger population of fish. These are going to be fish that are used to eating artificial foods their entire lives.
We will discuss the importance of this in just a minute.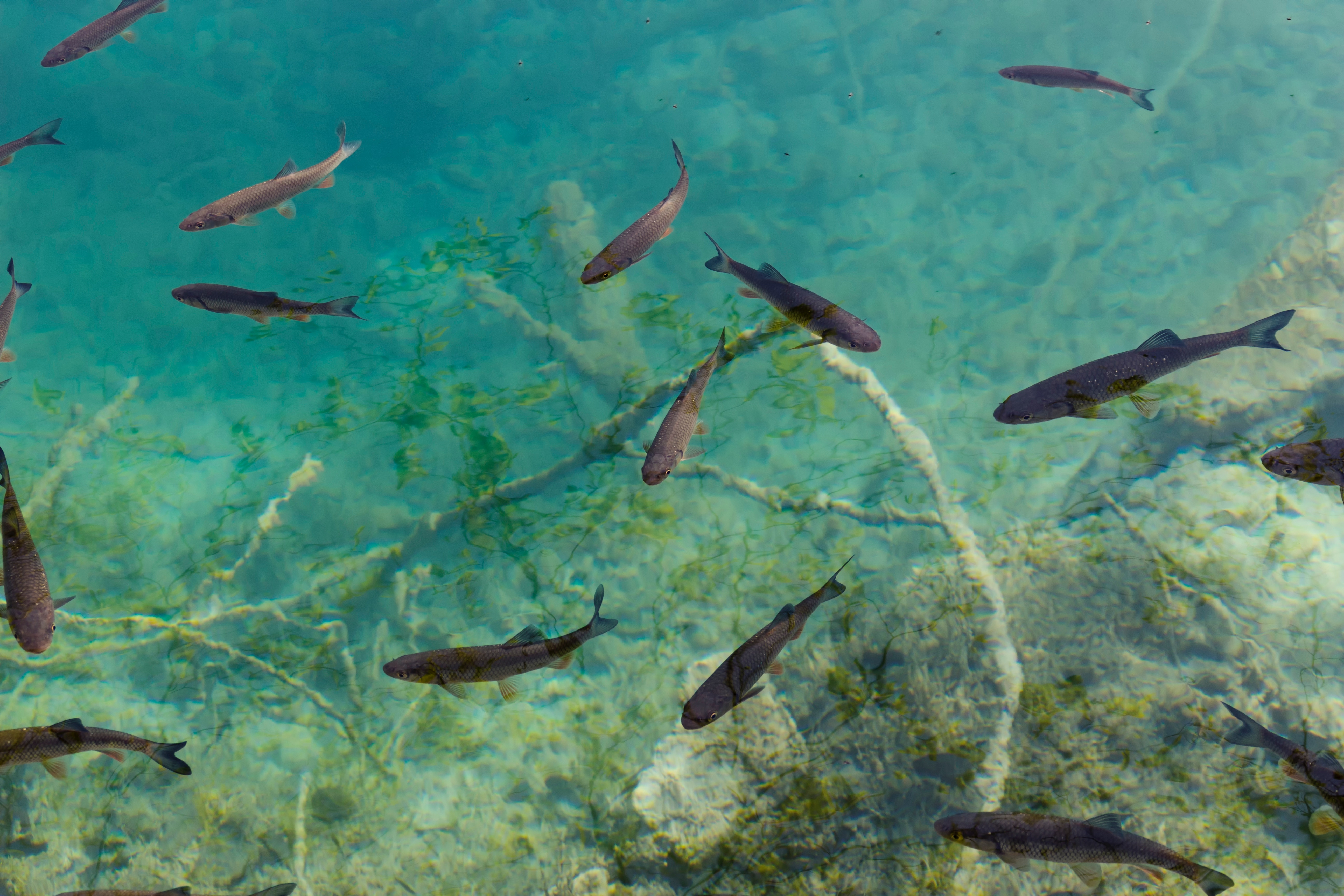 Another bonus to taking kids fishing at places that are regularly stocked is safety.
In order to stock fish large trucks must get close to the waters edge in order to dump the fish. This tells us that there is easy road access to this waterway.
Easy road access means no hiking, no scaling steep or rocky shore lines, or getting fatigued form carrying a lot of gear into your fishing spots.
Obviously if your kids are older they will be more able to carry their own weight.
Plan Other Means of Entertainment
One of the most valuable lessons I have learned is bringing or planning another means of entertainment while taking kids fishing.
There are a few different ways I have found to be great fun for the kids while still fishing.
Grab yourself a crawdad trap. These can be found on Amazon, Sporting Goods stores like Bass Pro, Cabelas, Dicks Sporting Goods, or just about any online retailer that does outdoor sports stuff.
In addition to a crawdad trap my kids love to hand fish for crawdads while waiting for the fish to bite.
How to Catch Crayfish by Hand
Tie a piece of any meat to a 6 foot piece of fishing line and dangle it next to boulders just off shore.
The Crawdads come out to eat it
Slowly pull them into shore.
Place the crawdads into a bucket with water or you can let them go to be caught again.
Be careful not to get pinched. Crawdads are deceptively strong.
Another great game we play while fishing with the kids is a scavenger hunt.
They love to search the banks of the lake trying to find fishing equipment that other anglers have lost.
This is good for an hour or more of staying busy while waiting for the fish to bite.
Plan for the Hungriest Kids You Have Ever Seen
It seems to be a common thing for some reason that any time kids are fishing they get hungry fast and stay that way.
Maybe this is out of board-um if your not catching fish. Whatever the reason bring plenty of snacks and drinks.
One quick meal that I like to bring is hot dogs. Its a quickly cooked meal with some substance and it also serves another purpose.
Remember those crawdads we talked about earlier? They love hot dogs as well.
Plan for Weather, Kids Hate the Cold
Ill just get to the chase on this one. Make sure your kids don't get cold. The quickest way to ruin a fun day of taking the kids fishing is to let them get cold.
When in the cold weather the best thing to do is dress them as if you were going to the snow to sled. This will keep them warm as well as dry. Warm and dry kids are happy kids.
If fishing in the summer time and temperatures at your location get really hot, don't be afraid to let the kids swim. Practice water safety of coarse but this wont scare the fish away more than likely and I will explain why in the next section.
After All That, We Must Catch Fish
This is the bottom line right? I mean what else really matter when taking kids fishing. They came out because they wanted to catch some fish.
Its your job to put them where the fish are. Now I have another article that will break down trout fishing lakes, but I will go over some things to consider here.
Check out this article on 11 Proven Tactics to Catch More Trout.
Size Doesn't Matter
Kids don't care the size of the fish. They want to real them in over and over and over again.
There are some ways to increase your odds of getting this done for them.
Catching Bluegill and Perch
Focus on bluegill and perch. These are fish that tend to be very aggressive toward pray and when eating in general.
They will attack food and not take off at the sight of you.
These smaller predators can usually be found close to shore in warmer water around docks, piers, and brush.
Because they can be found close to shore the kids may or may not be able to cast to them depending on your children's experience level.
Use any real or artificial baits for bluegill and perch.
I prefer to use bobbers and floats when catching bluegill and perch with kids.
This adds some visual excitement of being able to so the fish take the bait. You can learn all about How to Use Fishing Floats/Bobbers here.
If you don't want to use bobbers or you do not have time to get to a sporting goods store to buy some, stick with worms.
The worm type can vary but honestly it doesn't matter much. If possible use a meal worm or mini night crawler on a hook with no weight.
This weightless presentation will allow for a very slow fall rate with the bait giving the fish plenty of time to react and eat.
Catching Trout and Bass
There are plenty of other species of fish to be had when fishing with kids.
Trout and bass are among some of the most popular. Just like bluegill and perch, trout and bass are predators and love to ambush prey.
When fishing with kids for trout I have found some techniques that work better than others with kids. For starters don't even attempt lures if the kids don't have fishing experience.
I prefer fishing the bottom. For this your going to use a sliding weight or sinker, bait hook, and about a 2 foot leader between the two.
For more information about what I am referring to you may want to read Trout Fishing for Beginners.
Remember earlier when we talked about hatchery fish and waterways being stocked. Well trout are one of the most popularly stocked fish. They are easier to raise in the hatcheries and do well when transplanted to lakes.
That being said, one of the easiest and most productive baits for stocked trout will be dough baits such as power bait.
Stocked fish are much easier to trick into striking something bright and stinky. A native fish may be more skeptical at times.
Dough baits such as PowerBait can be a little bit messy. You can also get other products such as Power Eggs and Trout Nibbles.
Either way the end result is a dough like bait that works surprisingly well to catch trout.
Make Fishing Fun for Them
Lets be real here, this is by far the most important tip I can give you.
If the kids are all fighting or bickering, or maybe just bored, they will never want to go on the next fun fishing adventure.
Here are some helpful ways to have fun when fishing with kids.
Buy them their own fishing pole. Kids love getting their own fishing poles. You can go down to Wallmart or your local sporting goods store and pick up a fishing pole for under $30 almost anywhere.
This will instantly get them to be more involved and have some ownership in the trip. They will most certainly believe that this fishing pole will catch fish. So lets make sure that it does.
Another thing to make a fishing trip with kids fun is to let them play with the bait.
Sometimes while fishing with night crawlers or live minnows the kids will without a doubt handle the bait. Now I know what your thinking, and yes, this is not the best for keeping bait alive.
But don't forget why we are out here in the first place. Its about them having fun.
In addition to playing with the bait my kids typically enjoy going on a hunt for some local bait while fishing.
They usually spend and hour or so turning over rocks and logs, or wadding into the shallow water trying to scoop up bait fish.
All this while or poles are in the water soaking and hopefully catching fish.
What NOT to Do When Fishing with Kids
Sometimes its not just about know what to do to keep these kids involved but it can be equally important knowing what not to do.
Here are a few examples of things that don't work out so well for my family while were out fishing.
Do NOT, I repeat, do NOT make a family fishing trip all about being serious and catching fish the old fashion way.
I am an avid fisherman and I know how to act, and react, to current condition to increase my odds of catching a fish.
The kids do not care about all that stuff. Its about them and getting them hooked on a new sport or form of recreation.
Another thing I have learned not to do is promise something after the fishing trip with the kids.
For example I may tell them "After we're done fishing we will stop and get ice cream". Big mistake! Now all they are thinking about all day long is that darn ice cream.
Last tip here on what not to do. Do no let them get down or frustrated if you don't catch a fish.
Typically I will explain on the way to the lake that it would be great to catch some fish but we will have fun either way. Try not to build up one single fishing trip as the mecca of all fishing trips.
The last thing we want to do is over promise and under deliver. After all, that's why they call it fishing and not catching.
Fishing With Kids.. Closing Thoughts
Well I am certainly glad you have stuck around this long and read through my article. Lets recap some things that we talked about over the last few minutes.
Research Location
Find the Highest Fish Population
Plan Other Entertainment
Bring Food
Prepare for Weather
Catch Fish, ANY Fish!
Make It Fun
Don't Forget What Not to Do
Do Not Over Promise
Don't Forget to Enjoy The Memories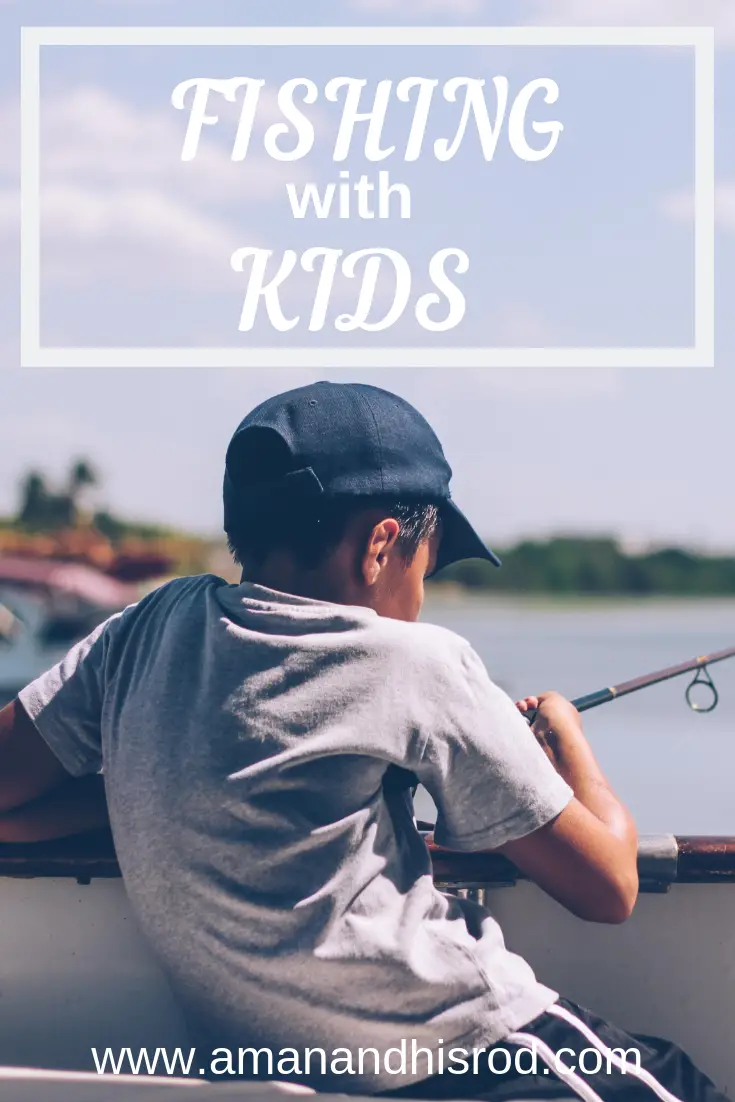 The last one is for the adults here. After all that is what we are trying to accomplish here right? Make some lasting memories with those special kids that we love so much.
Well that's all I Have for you. Thank you so much for reading through this article.
If you enjoyed reading I would love a share on social media. By sharing you are helping to spread the word about taking kids fishing.
If you have any of your own tips that I have not mentioned here feel free to let me know in the comments below.