What a time to be alive! Though many folks still enjoy making their fishing lures by hand, lure making has officially evolved to keep up with modern technology.  Once thought to be an out-of-reach commercial devise, consumers now have a variety of 3D printer options to choose from for home use or starting your own fishing lure company.
Can you 3d print fishing lures?
Yes, printing fishing lures using 3d printers in now easier than ever. Fisherman can design crankbaits, jerkbaits, and even swimbaits right from the comfort of your own home. We have selected the easiest 3d printers to use for beginners that come with simple programs and easy to use features.
With more companies entering the market each year, it may be tough to decide which 3D printer is best for you. Will it be used simply for lure making, or do you think you'll reel in the rest of the household to get in on all of the 3D printing fun?
Before you decide to tackle 3D printing, read on to learn about some of the best 3D printers for fishing lures currently on the market that are perfect for bringing your baits into the 21st century. 
FlashForge Adventurer 3 Lite
Not only do they support other markets such as jewelry making and dental implants, but Flashforge has a number of options for consumers.  Their most basic model is called Finder. Coming in at a reasonable price of around $300, the Finder model is perfect for beginners.
It features a user-friendly touch screen and a slide-in build plate. It uses a non-toxic polyactic acid – or PLA – as its filament which means it is fully biodegradable. That is good news for lakes and streams in case a lure goes into the water and does not make it back. Lure model files can be loaded using a USB or Flashforge's own FlashCloud platform. 
FlashForge Adventurer 3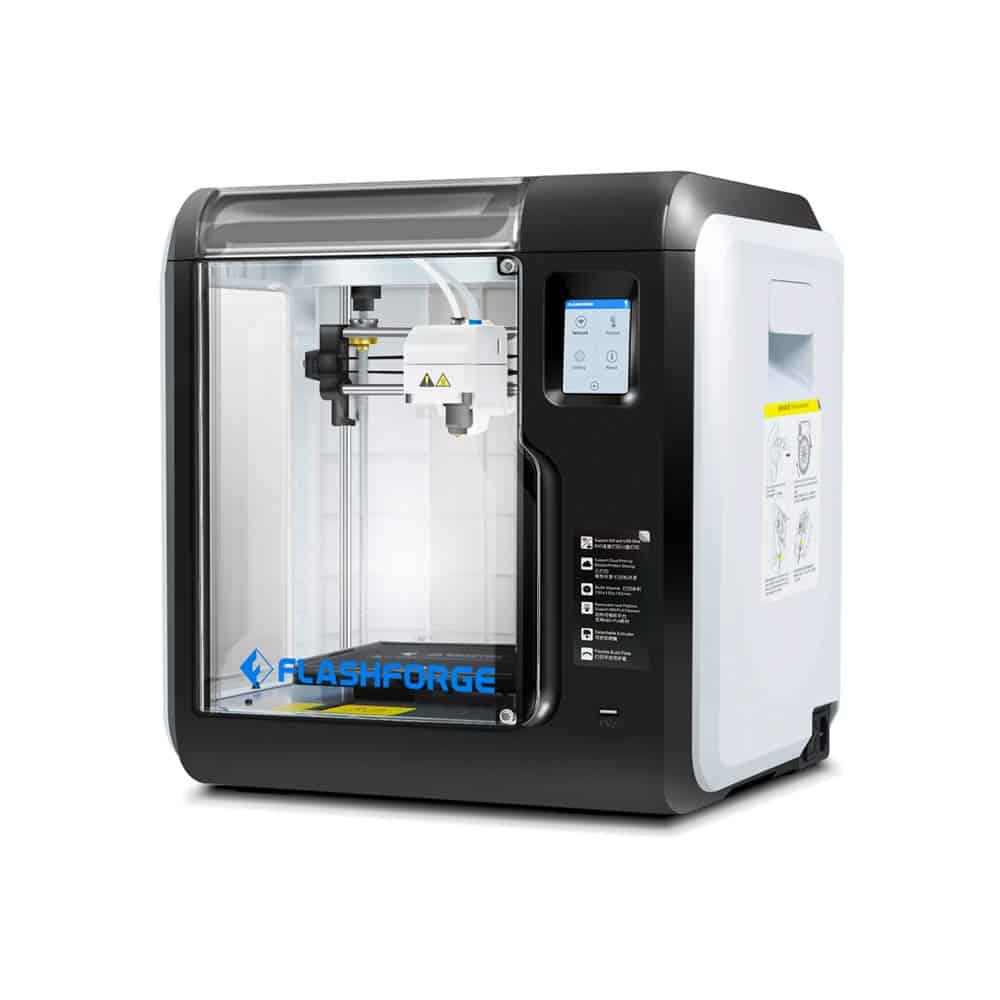 FlashForge Key Features
Build Volume: 150 x 150 x 150 mm
Layer Resolution: 0.1-0.4mm
Max. Print Bed Temperature: 100°C (212°F)
Item Weight 27.2 pounds
Full Color Touch Screen Display
If you are looking for a more advanced piece of equipment to print fishing tackle with, the top-of-line Flashforge model, the Inventor, is a fantastic option. At a price of $1,499, it has a lot more features than its affordable counterpart. Its built-in camera allows users to monitor their printing progress remotely by using a mobile app.
Unlike Finder, it is Wi-Fi compatible and allows for wireless transmission of your lure model files.  Inventor uses acrylonitrile butadiene styrene – known as ABS – which results in a smoother finish to your end product.
This printer features a large build volume of 160 mm H x 230 mm L x 150mm W. Unless you have other 3D printing needs, the Inventor may be more machine than you need for making lures.
Pros
Light Weight
Detachable Nozzle
Removable Heat Plat
Large Print Volume
Full Color Touch Screen
Fast Heating Nozzle
Easy to Use
Cons
Customer Service
180 Day Warrantee from Seller
Ender 3 Pro 3D Printer
At a price of around $245, it is clear to see why the Ender-3 Pro 3D printer has become so popular. Its removable build plate allows for easy removal of your lures once they are printed and cooled.
The printer heats up to 110 degrees in about five minutes. Though its power supply protects the printer from power surges, it has resume print functionality to pick up where it left off in case of a power outage.
Though it comes partially assembled, the small amount of assembly required is intended to teach the user about the printer's functionality.
Creality Ender 3 Pro 3D Printer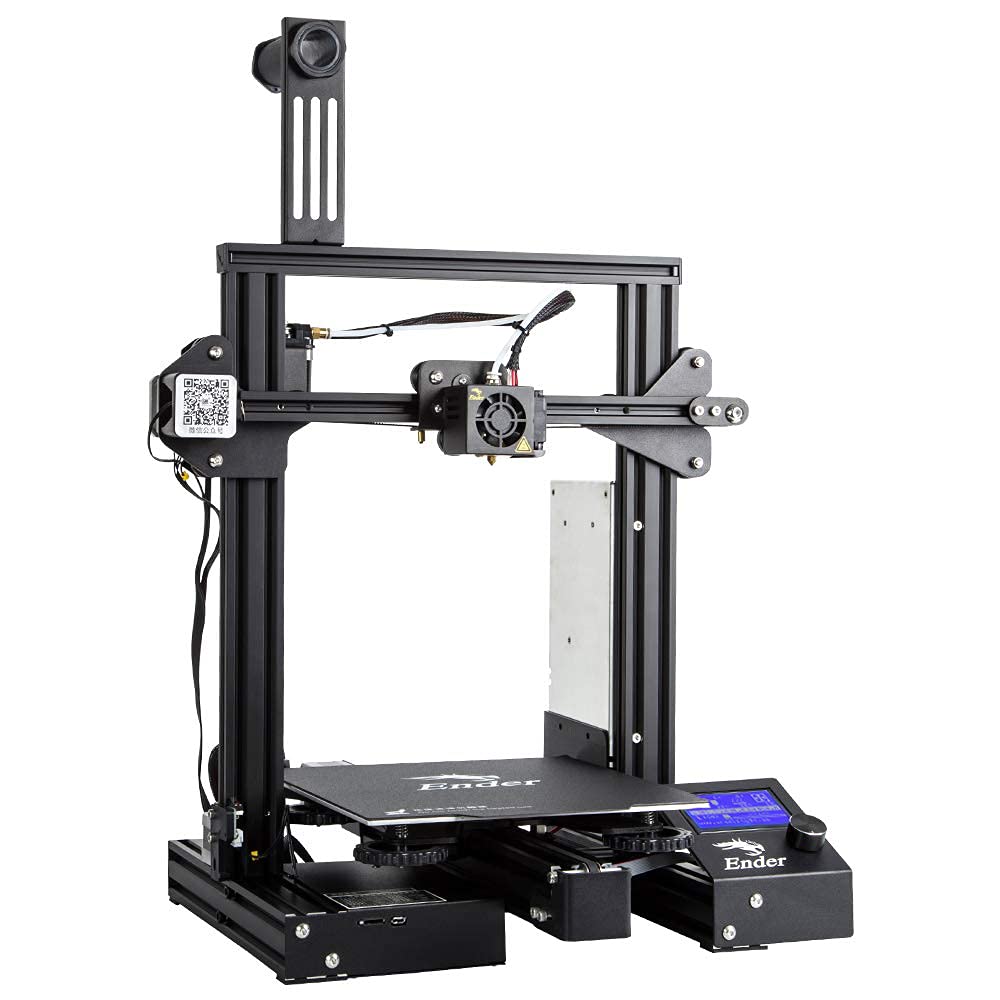 Key Features
Aluminum Composition
Item Weight 18.9 lbs
Open Source
Dimensions –  21 x 15 x 8 inches
In addition to its one-year warranty, this printer comes with lifetime technical support and 24-hour customer service. If you are venturing into the world of 3D printed lures, this affordable and user-friendly printer is a great place to start for any angler. 
Pros
Quick Heat
Customer Service
Beginner Friendly
Price
Print Quality
Warranty
Cons
Quality Controle Before Shipping Item
Durability
Voxelab Aquila 3D Printer
It's official, You can now find a respectable 3D printer for under $200. Voxelab Aquila 3D printer boasts all of the desired features of its pricier counterparts. It has a resume printing function in case of a power outage, and its silent print feature means it remains quiet during those long print jobs. 
The biodegradable PLA filament means your resulting lures will be biodegradable as well which is another win for fishing lakes and streams. It heats quickly and provides great adhesion to prevent the possibility of warping in your end product.
Voxelab Aquila 3D Printer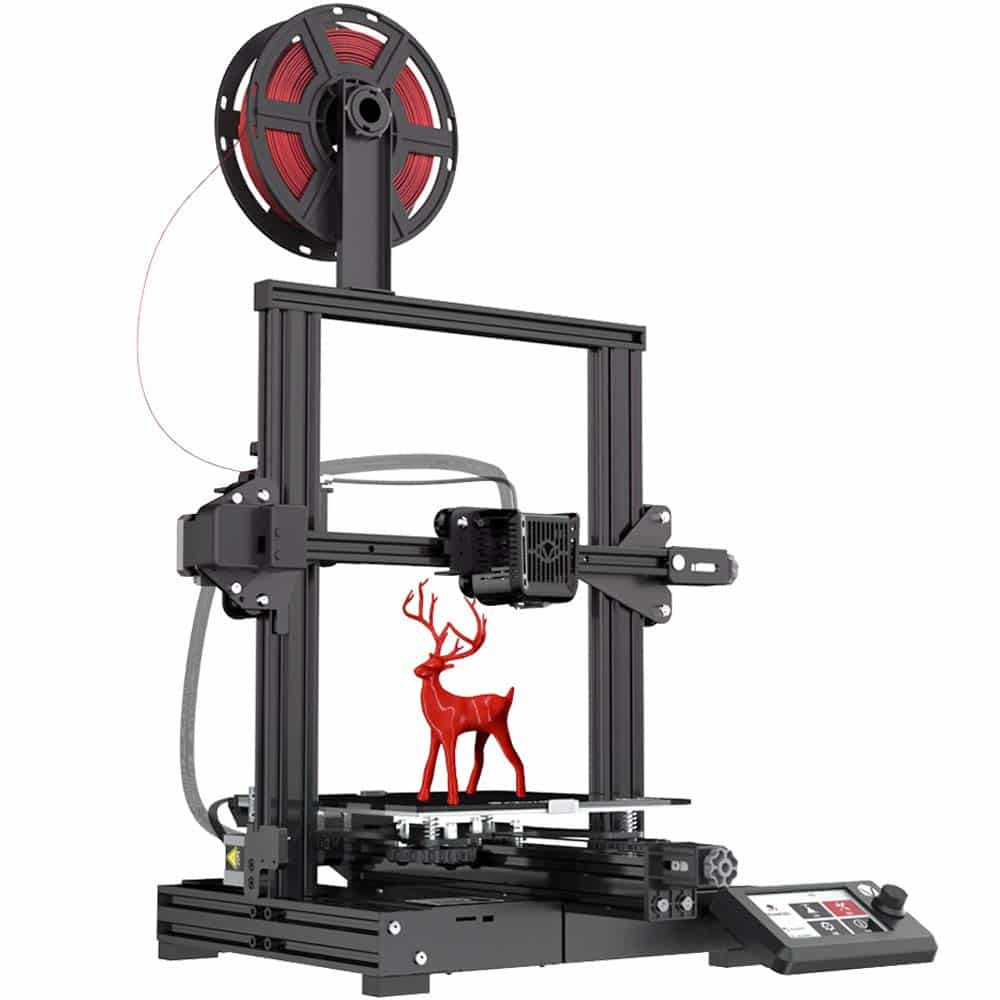 Key Features
Dimensions 18.9 x 20.47 x 24.41 inches
Item Weight 22.2 lbs
Ultra-Silent Printing
Resume Printing Option
Heat in 5 Minutes
Though the printer itself is easy to operate, all Voxelab products come with lifetime technical assistance to ensure you get the most out of your printer. The touchscreen display is user-friendly and provides instant previews.
Since it is based on open-source technology, the printer easily receives software upgrades and modifications. Though this printer is great for the more experienced user, its friendly price point makes it perfect for those just learning how to make lures using 3D printing technology. 
Pros
Easy to Assemble
Lifetime Technical Assistance
1 Year Warranty
Easy to Operate
Price
Supports Windows and Mac
Cons
Assembly Required
Customer Support is Slow
Quality Control
Da Vinci Mini Wireless 3D Printer
If the rest of your fishing gear is already taking up too much room in your home, then you may want to consider the compact Da Vinci Mini Wireless. Don't let its small size fool you; Its 6″x6″x6″ build volume is plenty large enough for printing lures.
The PLA filament is made from environmentally friendly corn starch. Unfortunately, it only prints with its own branded filament, so changing to any other filament material will require the purchase of an upgrade.
Da Vinci Mini Wireless 3D Printer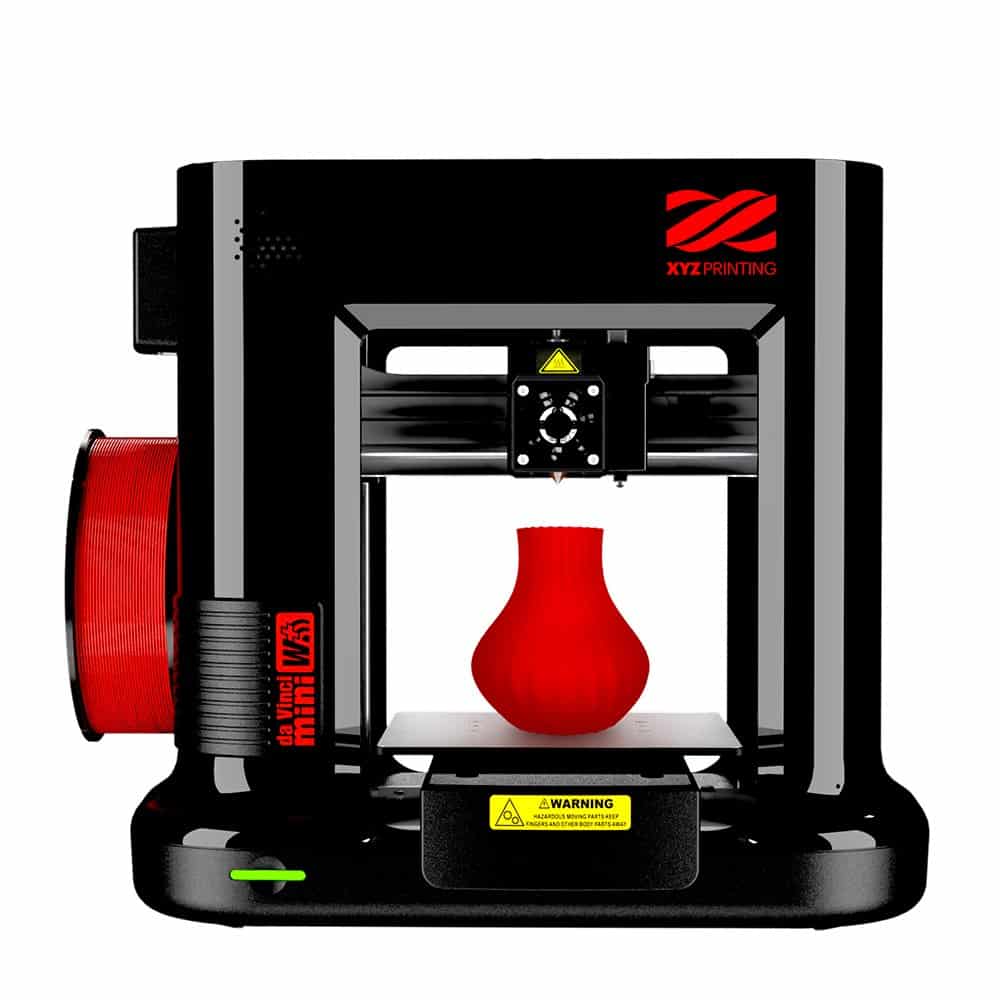 Key Features
Item Dimensions 6x6x6 inches
Item Weight 22.1 lbs
Quick Heat Function
Wifi Compatible
The manufacturer, XYZprinting, offers over 30 tutorials to help new users along the way. In addition to those, their gallery also offers over 500 free 3D models to download.
The Da Vinci Mini has Wi-Fi connectivity to allow it to connect to your home network. If you are not the most mechanically inclined person, this printer may be a good fit as it arrives fully assembled.
That means that unlike some of the other models discussed here, this compact printer does not come with a removable print bed. And since it only prints in one color, your 3d printed fishing lures will require some touch up by hand. 
Pros
Price
Compact
Easy to Use
Wireless Connection
User Tutorials Provided
Beginner Friendly
Cons
No Removable Print Bed
Brand Specific Monofilament
3D Printer for Fishing Lures – Final Thoughts
Choosing the right 3D printer is going to depend on its intended use. If you are considering purchasing a 3D printer only for the purpose of creating your own lures, then a smaller, more affordable printer like the Voxelab Aquila will likely be all that you will need to get the job done.
If you hope to turn 3D printing into a new hobby or to create some fun pieces with your family, a larger, more expensive model such as Flashforge's Inventor may make sense for your needs. 
The good news it that a 3D printer fit for making lures is within just about anyone's price range thanks to this rapidly developing technology. Just like fishing itself, this is a hobby that is sure to get you hooked.