Defining the best ultralight trout fishing reels is no easy feat. Ultralight fishing is the concept of using small lightweight fishing equipment including, rod, reel, line, and lure or bait, to catch Fish.
Many fishing anglers consider ultralight fishing gear to be for small fish. While it's easy to understand why fisherman think this, it's not necessarily true.
It doesn't matter if your a beginner trout fisherman or an experienced bass fisherman, ultralight fishing is a ton of fun!
For many years I fished exclusively with ultralight fishing setups catching both small and big fish.
My best fish on an ultralight fishing rod and reel was a 6 pound carp caught while the bank fishing in a lake. Imagine the adrenaline and the excitement going on in my body as I tried to tire that big girl out.
In this article we will cover the best ultralight trout fishing reels for the money.
This website is reader supported. Any purchases you make through links on this site earn us a commission at no additional cost to you. Thank you for your support!
[amalinkspro_table id="2065″ aff-id="amanandhisrod-20″ new-window="on" nofollow="on" addtocart="on" /]
Daiwa Freshwater Ultralight Spinning Reel
| Daiwa Ultralight | Specs |
| --- | --- |
| Material | Aluminum |
| Hand Orientation | Ambidextrous |
| Item Weight | 6.2 Ounces |
| Gear Ratio | 5.1:1 |
The Daiwa QZ Freshwater Ultralight fishing reel is a fantastic choice for those small fish. A great choice for trout, bluegill, crappie, and perch, the QZ has everything you need.
With a 6.2 ounce design, this real is made for both right and left handed anglers.
With 5 ball bearings and a 5 pound drag system, the reel will handle fish under the 5 pound range with ease.
When it comes to the QG series by Daiwa, this is the middle of the road. The QZ model has a 7 bearing system, the QG (this one) has 5 bearings, and the QR that has a 4 bearing system.
Pflueger President Spinning Fishing Reel
| Pflueger President | Specs |
| --- | --- |
| Material | Graphite |
| Orientation | Ambidextrous |
| Item Weight | 6.4 Ounces |
| Gear Ratio | 5.2:1 |
The Pflueger President Spinning Fishing Reel is an ultralight trout reel I have used for many years.
Pflueger is known for its reliable products as they have made dependable fishing rods and fishing reel for years.
The President series ultralight reels can be spooled with a variety of fishing lines including monofilament, fluorocarbon, or braid.
Perfect for catching trout and pan fish, these reels are smooth and last quite a while.
Along with the graphite design to keep the reel lightweight, it also has corrosion resistant ball bearings keeping your reel preforming smooth for years to come.
One thing to note about Pflueger is their responsive customer service. After contacting them once in regards to receiving the wrong reel, they took care of my problem with no questions asked.
Cadence Ultralight CS4 Spinning Reel
| Cadence CS4 | Specs |
| --- | --- |
| Material | Carbon |
| Orientation | Ambidextrous |
| Item Weight | 6.7 |
| Gear Ratio | 5.2:1 |
Well here's one that you may not of heard of before. The Cadence Ultralight CS4 Spinning Reel is making waves in all the right places. Quickly making a name for itself, people are really starting to notice these guys.
For starters they have comparable specs to all the name brands. The CS4 comes in at under $50 with a $5 coupon available at checkout.
In addition to the comparable specs these reels come with a 1-year manufacturer's warranty and 90 day return policy for a 100% refund.
Not convinced yet?
The Cadence CS4 comes with an 8 bearing system that is very smooth.
But wait…. I haven't told you the best part yet – The Cadence CS4 has a 16 pound drag system!
That makes this rod not only perfect for ultralight trout fishing, but it can handle the fight of America's number one game fish, the bass.
What does that mean for us anglers?
Well that makes this ultralight fishing reel perfect for fishing spinners for trout or fishing rubber worms for bass. It's a universal reel that can be used across all facets of freshwater fishing.
Mitchell 300 Spinning Fishing Reel
| Mitchell 300 | Specs |
| --- | --- |
| Material | Aluminum/Graphite |
| Orientation | Ambidextrous |
| Item Weight | 1.25 |
| Gear Ratio | 5.2:1 |
The Legend of Mitchel lives on in the Mitchel 300 Series spinning reels. The Mitchel 300 was the original model that Mitchel made. It has lasted through the years and is still produced today – all be it in a newer upgraded style.
One feature I love about this ultralight spinning reel is the full bail system. The bail is a full semi circle that encompasses the spool instead of a crescent like most reels.
This does two things, it spools the line flawlessly every time and the bail stays in the position that the user intended it to be in.
Have you ever had your bail flip on you while making a cast?
Well that doesn't happen with the Mitchell 300.
This is a strong reel made with high quality components that will last.
These reels are great for trout, pan fish, and smaller bass less than 5 pounds. They also make a great choice for ice fishing as well.
Penn Battle II BTLII1000 Ultralight Fishing Reels
| Penn Battle II | Specs |
| --- | --- |
| Material | Aluminum |
| Orientation | Ambidextrous |
| Item Weight | 8 oz |
| Gear Ratio | 5.2:1 |
Penn is yet another reputable name in the fishing reel industry. The Penn Battle II are sturdy all metal ultralight fishing reels. This reel last will last you a long time as long as it's properly taken care of.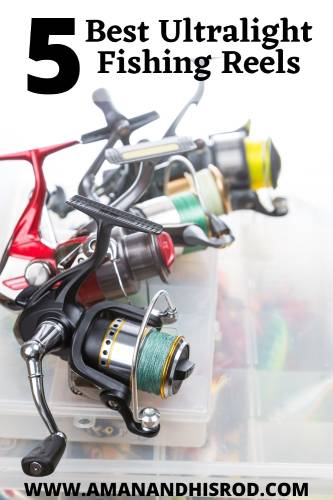 The 1000 series reel is the smallest in the Penn Battle 2 series. While it may be small it does have a 9 pound drag system. That is pretty good for the small size of this reel.
One cool feature form the Penn Battle 2 1000 is the rubber ring on the spool. This just helps when spooling your fishing reel with new line. It actually works really well and every time I go to spool my reel I'm left wondering why every manufacturer doesn't use them.
This reel also has a great anti-reverse system in it. Most reels have anti-reverse systems but the Battle 2 series has made the switch very accessible as you can see in the video.
Conclusion – Amazing Ultralight Fishing Reels for the Money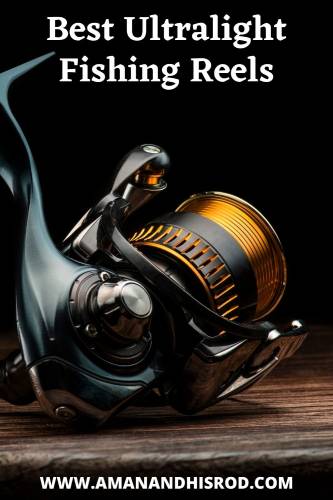 Well there you have it. The best ultralight fishing reels for the money. Every one of these reels I have personally used and every one of them is a great product.
For your everyday freshwater trout, crappie, perch, ice fishing, or even some bass, any of these reels will work well for you.
Do you have a ultralight fishing reel that should be on this list?
Let me know it the comments down below. I love learning form my readers and hearing their stories.